My Crystal Obsession ("M.C.O."), a budding online crystal shop in Singapore offering a niche collection of one-of-the-kind hand-carved natural crystal Nine-Tailed Fox jewelry and collectible display pieces for personal Fengshui enhancement, from late September 2020. 
In Chinese mythology, "Nine-Tailed Fox Deity ~ 九尾狐仙" is believed to attract an abundance of love into one's life, choose the right love, keep that love growing, and guard the relationship against infidelity.  It also enhances one's wealth and business luck, by giving you a clear vision of your goals and just what you need to achieve them. "Nine-Tailed Fox Deity ~ 九尾狐仙" will bring about wealth, success, and prosperity to its owner, which include abundance in friendships, luck, opportunities to flow into your life with good health and ease. 
This is exactly why "Nine-Tailed Fox Deity ~ 九尾狐仙" is gaining popularity in recent years, among celebrities and ladies of all ages across Asian countries like Hong Kong, Taiwan, China, Malaysia, and Singapore!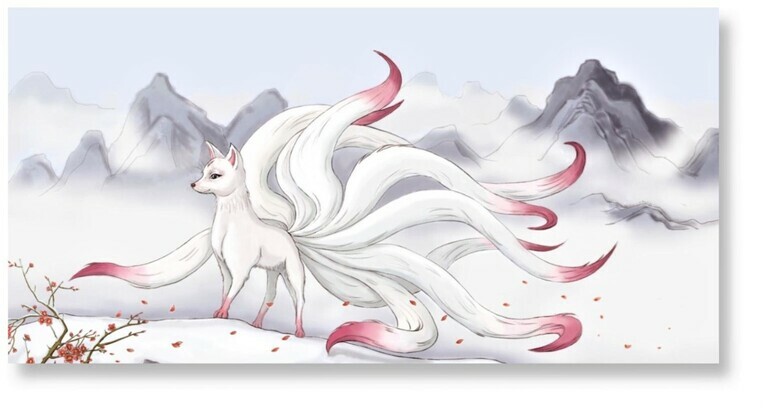 In October 2021, the fascination and obsession over "Gifts of Mother Nature" have made us take the plunge amid the COVID-19 pandemic (and perhaps the benefits of working from home, with lesser commute stress and more time to DREAM IT, BELIEVE IT, and BUILD IT), and expanded our product lines to include ethically sourced and high-quality healing crystal jewelry, elegant freshwater pearl jewelry, eye-catching yet affordable gemstone jewelry, and timeless jade jewelry. 
There's no other region that has done more to advance the art and science of cultured pearls farmed in natural and man-made freshwater lakes or ponds in Eastern China, where they offer a rainbow of beautiful natural colours, an incredible variety of sizes, and unique shapes ranging from free-form baroque to perfect round.  Quality is a testament to the passion of these farmers.  We work closely with these advanced farms in the region that are producing a quality of freshwater pearls that rivals the premium-priced saltwater pearls.
Please do keep our site on your radar as we strive to continually scour the world, and constantly grow our curated collection of timeless, distinctive, authentic, high-quality yet surprisingly affordable wardrobe staples. 
Since we do not have an expensive storefront, we can create for less, reduce waste, and keep our prices fair!  At My Crystal Obsession ("M.C.O."), we believe in offering gorgeous and eye-catching jewelry more accessible for everyone.
Likewise, every hand-carved natural crystal Nine-Tailed Fox-themed jewelry or Fengshui display sculpture is a piece of collectible artwork, where uniqueness is next to awesomeness and notably, exact replication is literally impossible! 
So, take your time to explore our online collection of beautifully crafted, authentic "Gifts of Mother Nature", and accessorize according to your mood and whatever your style, there is always something for everyone … from a sophisticated statement jewelry piece for a special occasion, or simply to rock your everyday look in jeans and tee! 
Oh yes!  These jewelry pieces make gorgeous and sentimental gifts to pamper your loved ones too! Express your love, friendship, or gratitude today, with just a simple click away!


P.S.:  While we are trying our best to migrate over 1,000+ Nine-Tailed Fox product listings from our existing social media platforms, please do feel free to browse them at :